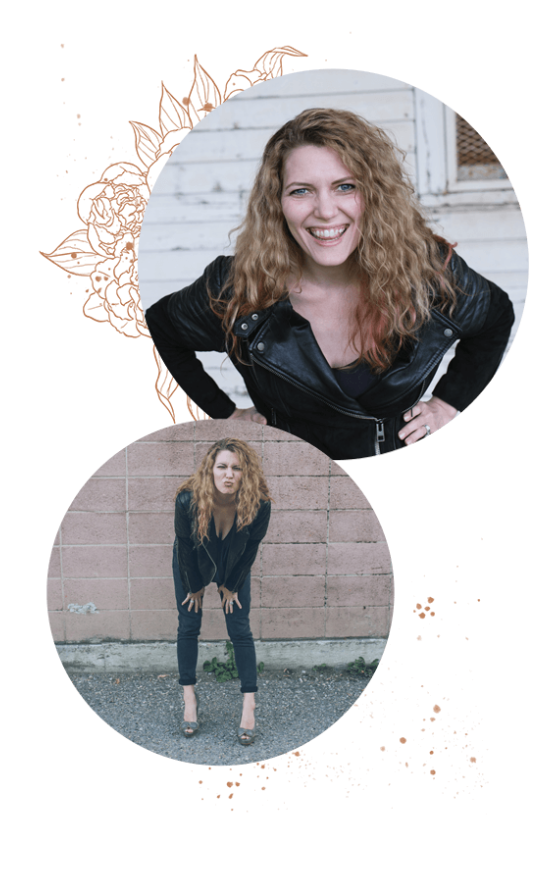 Who am I and why am I so fired up about this?
Hi, I'm Anna! I talk to really smart, ambitious, creative, secretly soulful women about the most intimate and interesting parts of their lives.
This is commonly known as life coaching, but it feels more like a sacred campfire, with lots of cackling.
And swear words. And unexpected magic.
My secret mission is a global takeover by the Wise Women.
But right now?
The Wise Women are TIRED.

Before you can get your queendom in order,
Before you can create that masterpiece your soul is whispering about,
Before you can be the wildly creative and loving mother you can feel in your heart,
Before you can go change the world this November...

IT's TIME TO FILL YOU UP.

This is the most practical soul care you'll ever do.
For years, I've been running a 9-week program called The Queen Sweep Masterclass that helps people get their physical words in order. We tackle closets, money, paper, To-Do lists...all the gnarliest parts of a big, complicated life. And together we make it GORGEOUS.
It turns out that when you infuse your physical world with order and beauty, you can't help but create more spaciousness inside your own mind and heart, too. And when you make that space, new and beautiful things start to bloom.
I've worked with over 3,000 women in the Queen Sweep, and I'll be running that class again soon.
But this time around, things feel a bit different. Even some of the strongest women I know are struggling right now. Not a normal kind of "life is complicated!" struggle, but a bone-tired, running on fumes struggle.
So let's hit the reset button. Let's refuel before we do ANY more hard things.
And then we'll sail into this new year replete, laughing, full of love, working at full power and firing on all cylinders, and with so much to give.
Enrollment is currently closed. Sign up here to be notified when this class is open again!